Andres Stanizzo completed a giant mural in Plaza Arlt in downtown Buenos Aires last week. The square has been transformed with a number of murals including designs by Ene Ene and Malegria that were finished last year.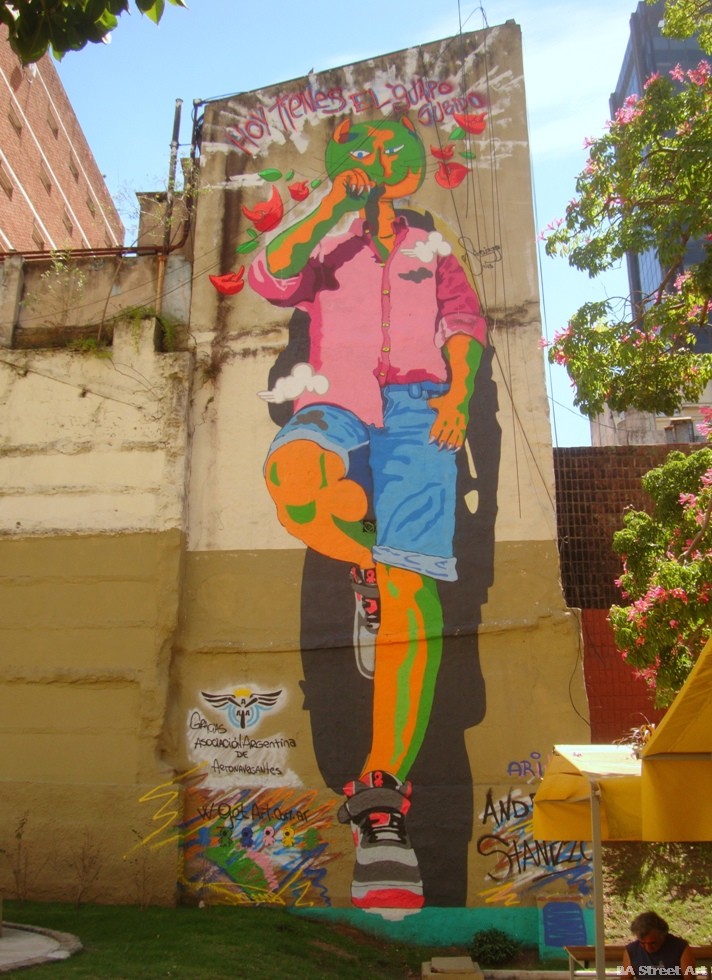 New mural by Andres Stanizzo
The artwork is called "13" and meaures 15 metres in height and was painted with a mixture of latex and aerosol.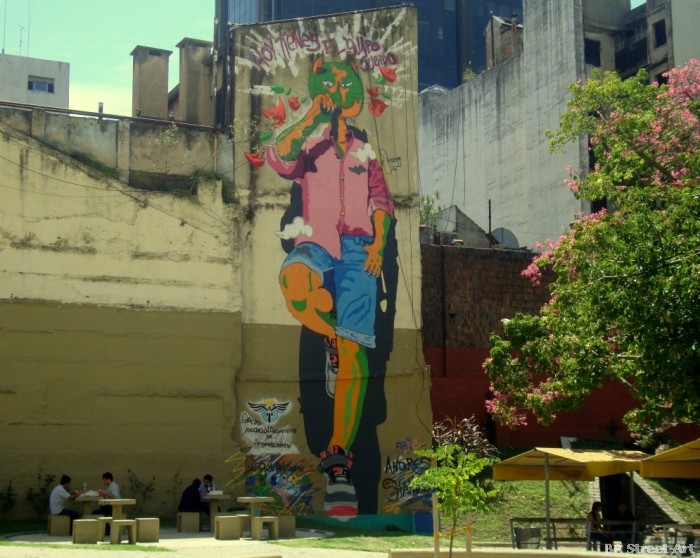 Plaza Roberto Arlt
Andres painted the design to celebrate the 60th anniversary of the Argentine Aeronautic Association (Asociación Argentina de Aeronavengantes) that took place on 8th March.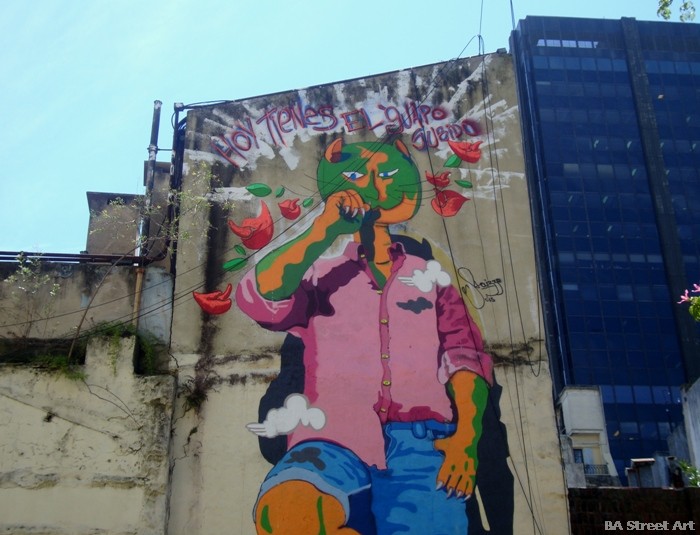 Check out more murals in Plaza Arlt