Previous Reading
Continue reading
New giant mural by El Pelado
October 10, 2011
Alfredo Segatori has been working on a new mural in Palermo outside Club 69. The design features a character relaxing...
Next Reading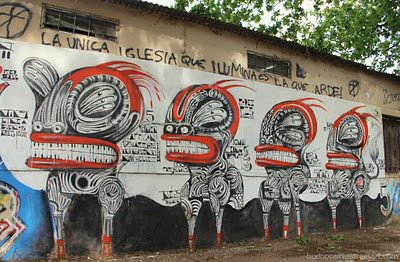 Continue reading
Rodez paints warrior masks in Parque Centenario
October 11, 2011
Rodez has created a series of murals depicting warrior masks relating to African tribes in Parque Centenario. Ene Ene and...