Meeting of Styles Argentina 2012 en Buenos Aires
Llega la segunda edición de Meeting of Styles Argentina en Buenos Aires esta semana. El encuentro del street art internaciónal titulado "All in One" se realizará del 22 al 26 de noviembre en el barrio de Barracas. Más de 80 artistas callejeros que incluyen Aryz (España), Gaia (EE. UU.), Nanook (EE. UU.), Saile (Chile), Charquipunk y La Robot de Madera (Chile), Entes (Perú) y Fog (Perú) van a participar con muchos artistas talentosos de Argentina.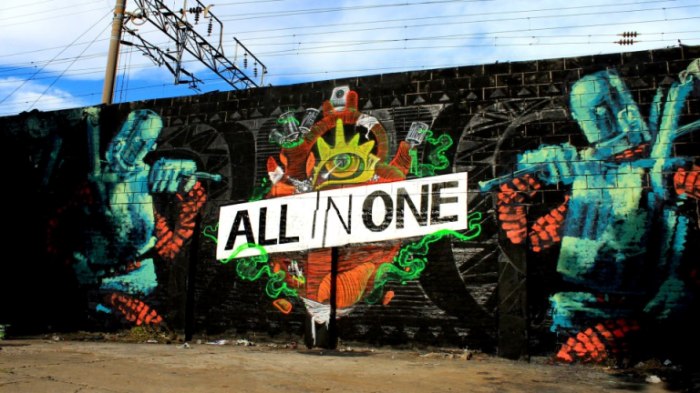 Meeting of Styles Argentina 2012 "All in One" (Nuevo mural por Bater, Gone y Lean Frizzera)
Los artistas van a pintar unas parades y edificios cerca de la interseccíon de las calles Santa Maria de Buen Ayre y San Ricardo en Barracas a partir de las 13 hs cada dia.
MOS 2012  lista de artistas
Algunos colectivos que llegan al lugar del encuentro en Barracas son el 12, 37, 93 y el 95. La ubicación queda a tres cuadras de la estación de trenes Hipólito Yrigoyen. Fijense la pagina de Estilo Libre por más información de MOS 2012.