Paul Mericle was in Buenos Aires a few weeks ago and painted this stunning new mural of a Great-Horned owl in Coghlan. The project was organised by BA Street Art.
Baltimore street artist Paul Mericle was staying in Buenos Aires for the second time in four months and this is the second mural he's created, this time featuring an owl that is indigenous to the Americas.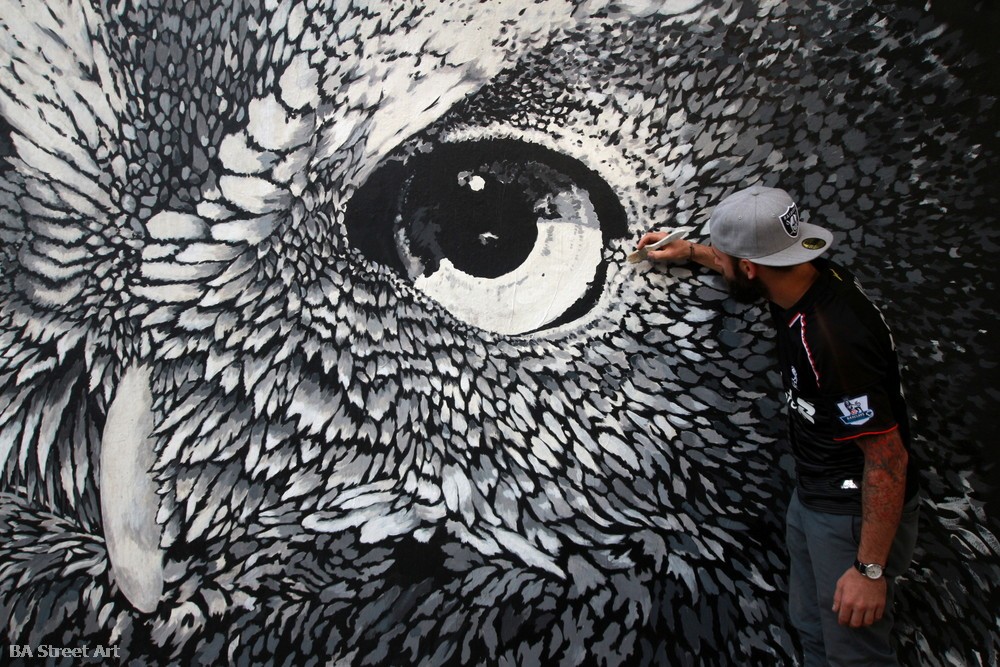 Paul adding the final touches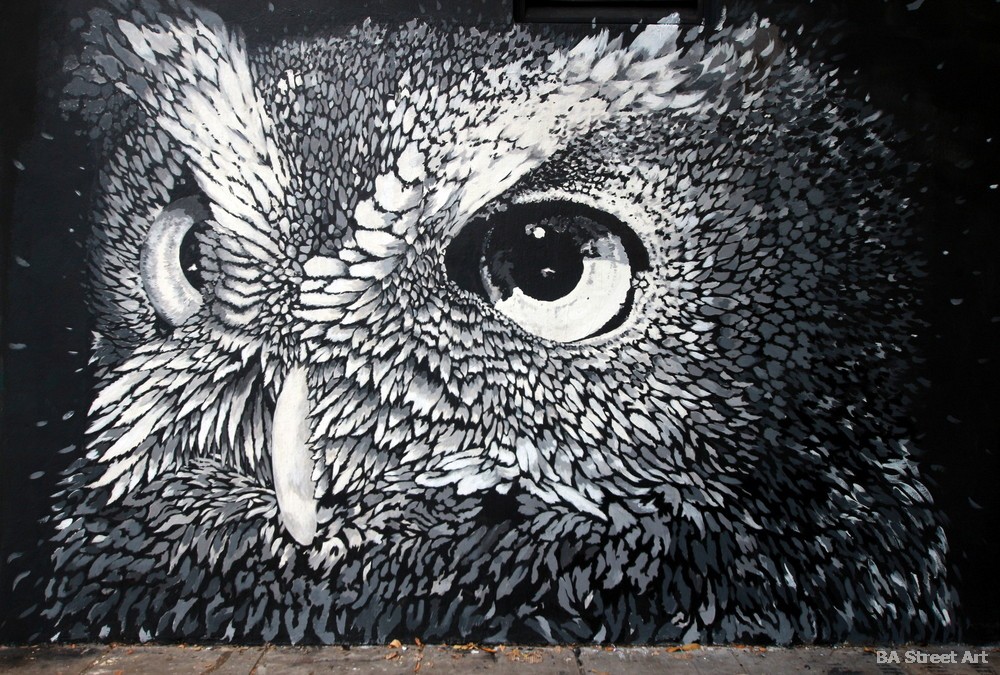 Finished mural
Paul also took part in a collective gallery show in Baltimore U.S.A. last year with both Argentine and U.S. street artists organised by BA Street Art and Section1 Project.
Photos © Matt Fox-Tucker/BA Street Art