The First Meeting of Art Mural and Graffiti (1er Encuentro de Art Mural y Graffiti) took place in Morón in the Province of Buenos Aires on Sunday with 22 artists taking part. 
Cockerel '- Nomada painting in Morón yesterday afternoon
The artists were painting a 250 metres long section of wall along Avenue Balbin in Morón. Some artists chose to paint a cockerel which is the symbol of the county of Morón. The event was funded by Morón County Council and organized and curated by Iván Komín.
Sergio Tueso
Blacksmith by Wore
Dragonfly by Ice
Fio Silva
Dame and Jiant
Malegria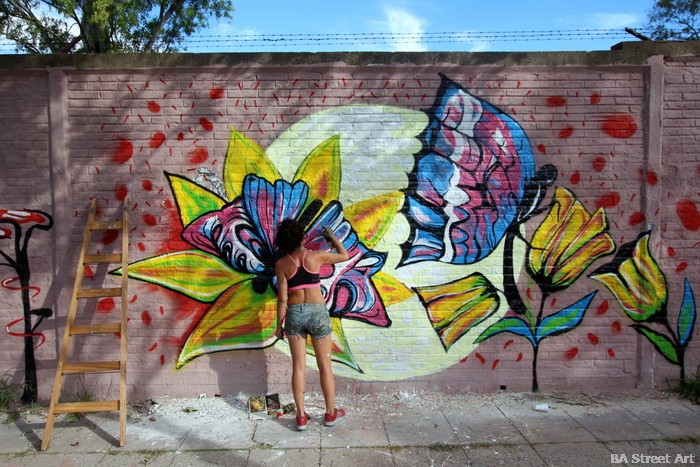 Cuore
Part of the huge wall in Morón
Cabe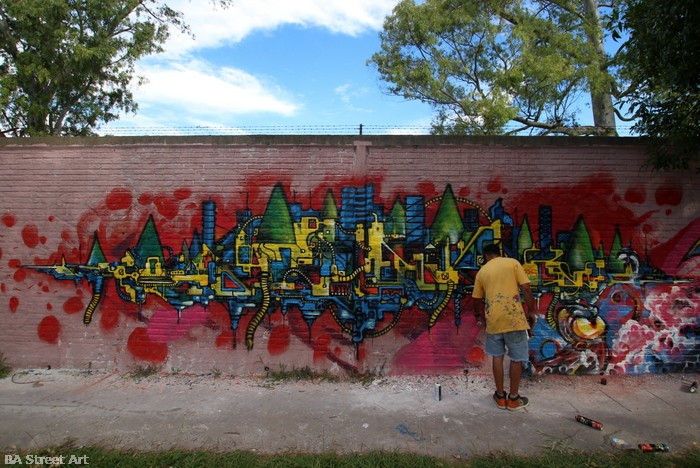 Tekaz
Artist Nina Kunan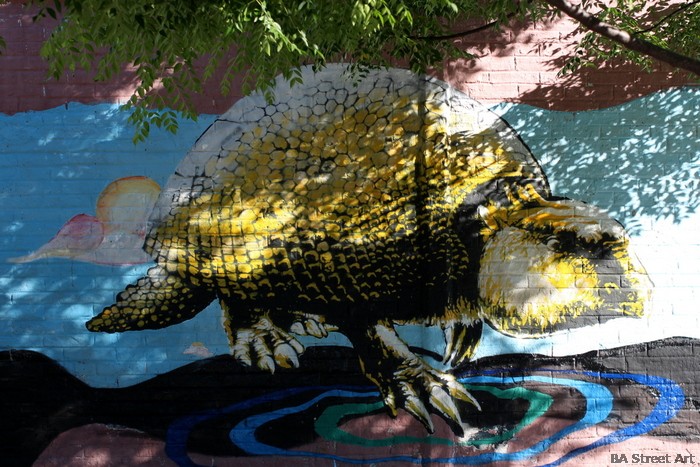 Son Rian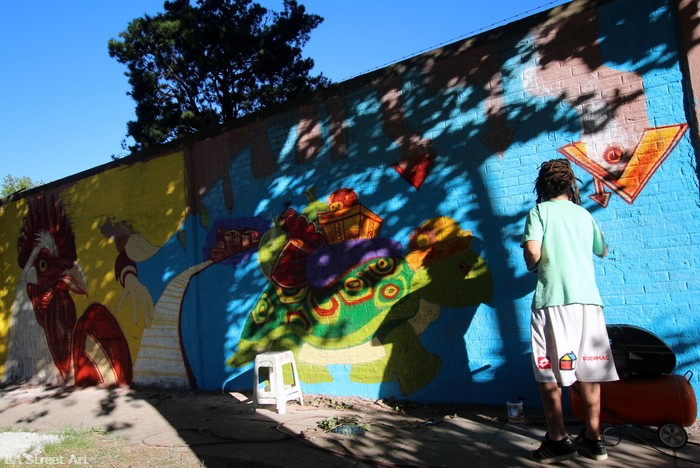 JLC Creazión
Danielsis Kaffee Flash Stn
Nomada, Ice and Malegria
Matías de Brasi
Mabel Vicentef
Desto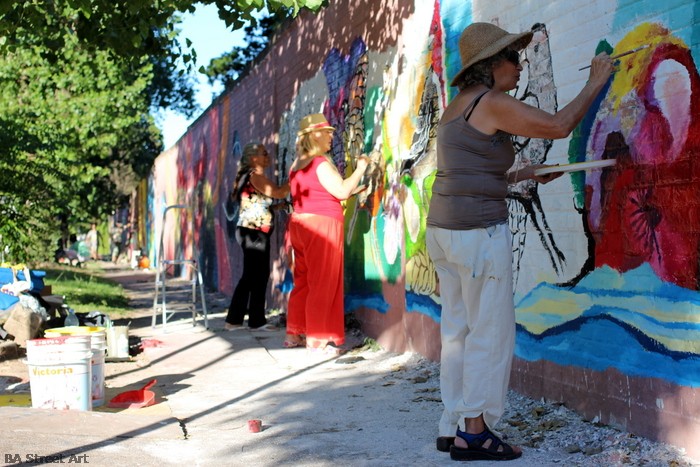 Juana and Cristina Torrallardona
Photos © Buenos Aires Street Art