Martin Ron paints giant artwork in Belgium at Rock Werchter
Argentine street artist Martin Ron is in Belgium and has just completed this huge 3-D artwork on the side of a container tower as part of the North West Walls project on the site of the Rock Werchter music festival. Ron's surreal design, featuring a parrot, a giant head and a monkey nut, covers an area of 205m2 on the sides of seven shipping containers and took him nine days to complete. Photos by Matt Fox-Tucker/BA Street Art
New intervention by Argentine street artist Martin Ron at Rock Werchter music festival in Belgium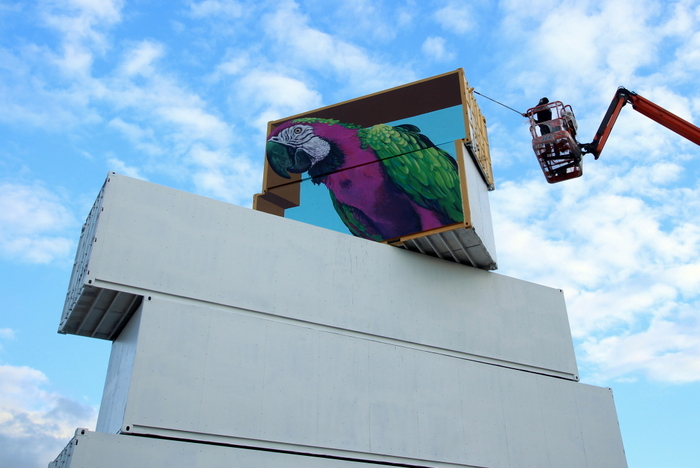 First stage painting the parrot in 3-D
Working on details of the main character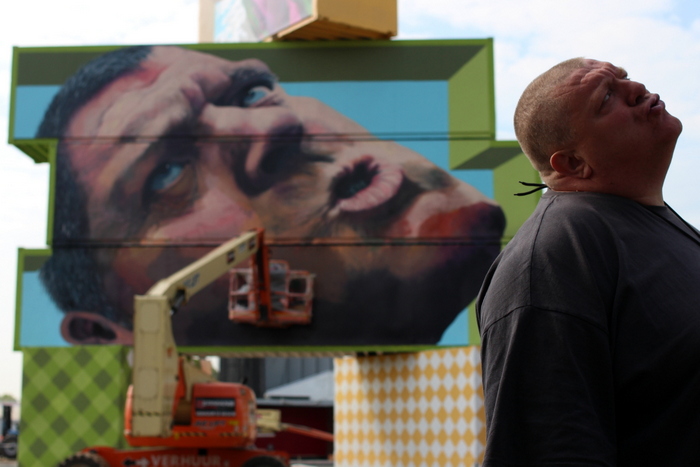 The giant portrait is inspired by a local forklift truck driver nicknamed 'Blue' who works on the festival site.
Painting the left eye
Painting the tree branch
Hyper-realism
An enormous 3-D parrot peers out of a container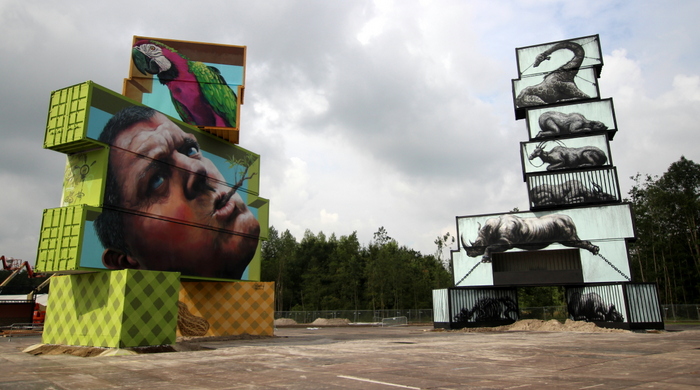 Intervention by Martin Ron and Roa (right)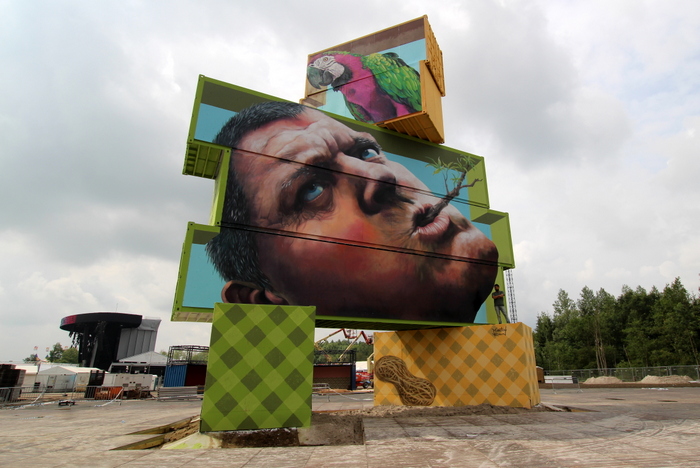 Martin Ron standing on top of his completed artwork
North West Walls project was curated by Belgian artist Arne Quinze. All photos by Matt Fox-Tucker/BA Street Art.
Check out more photos of the other artworks by Roa, Pichi & Avo, Defo and Jen Zie on our website or at North West Walls