Cuore has painted a beautiful new mural entitled "The Blue Horse" on the wall of a house in Coghlan. The composition draws influences from alchemy and astrology.
Celestial spheres – Cuore
Blue sky thinking
Full circle
Finishing touches
The wall of the house was previously covered with tags and writing and the owners of the property asked BA Street Art if they could help find an artist to paint a new mural.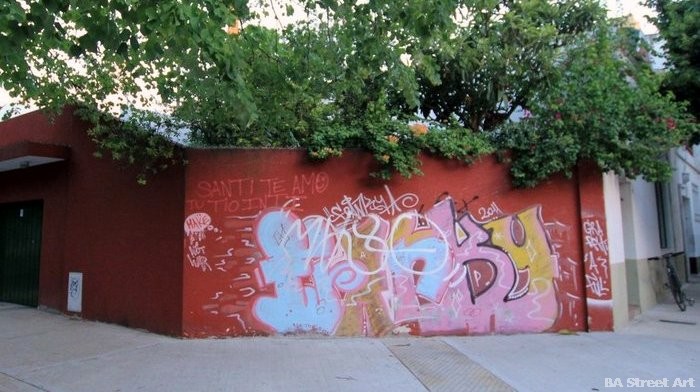 Before
After – new mural by Cuore
Starry night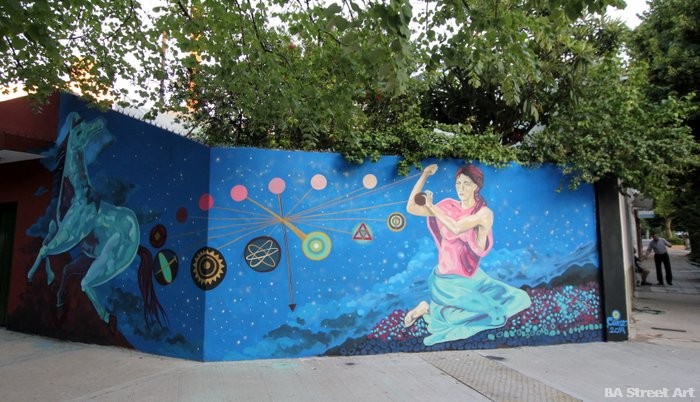 Finished mural
Mirta, Carolina Cuore and Carlos
Project organized by BA Street Art