Hyuro has been visiting Buenos Aires and the Argentine artist has painted two new murals in Villa Crespo. One with Jaz.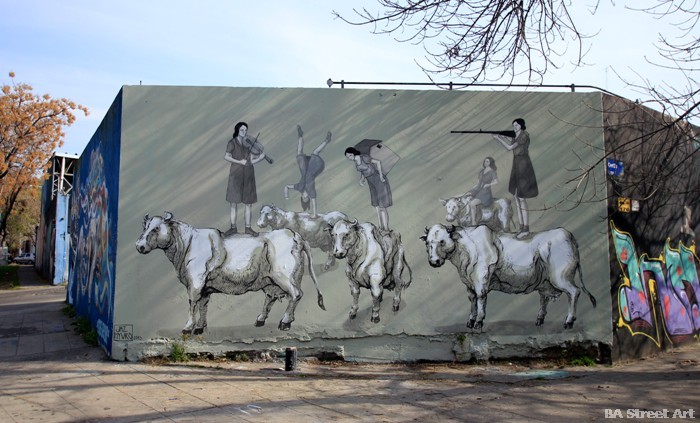 Hyuro and Jaz in Villa Crespo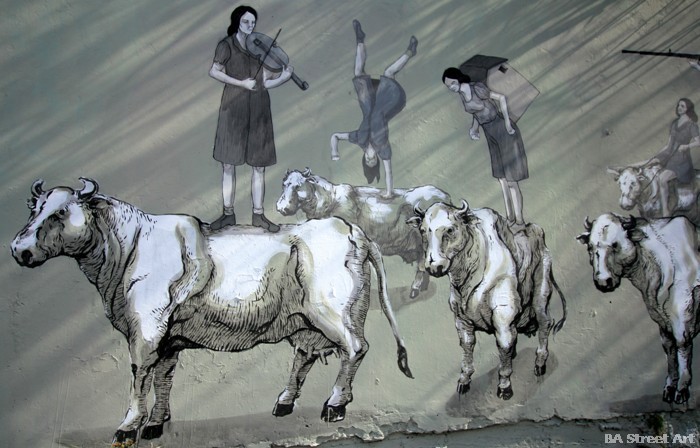 Riding high
Taking aim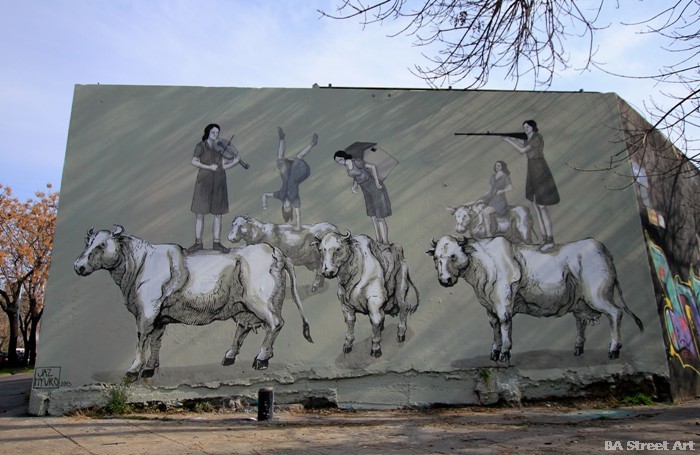 Collaboration at the bus depot at Fitz Roy and Castillo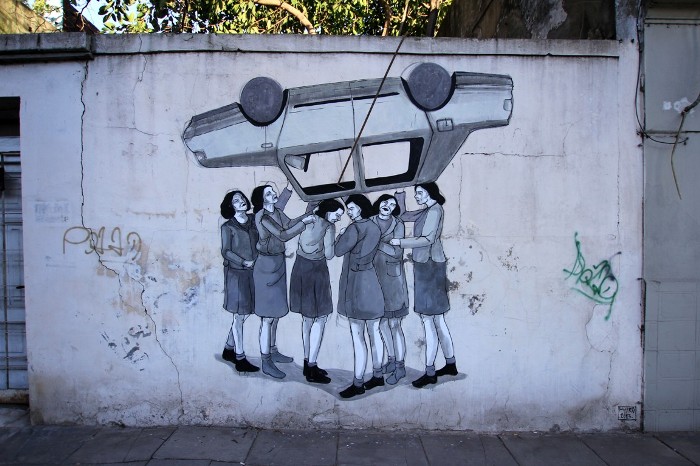 Uplifting
The Valencia-based artist has painted another beautiful mural showing six ladies holding up a car.