Buenos Aires Street Art video of Martin Ron mural in Villa Urquiza
BA Street Art is proud to have curated the spectacular new mural by Argentine artist Martin Ron in Villa Urquiza. The mural was painted by Martin with the help of Guillermo Ron and Jiant  took 16 days to complete and is the biggest in the city measuring 412m2. Check out the official video of the making of the mural that was commissioned by BA Street Art and filmed and directed by Richard Szkiler.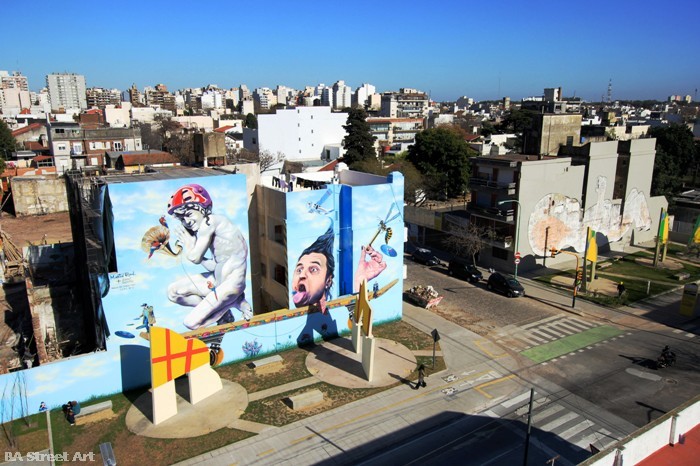 The project was the idea of Buenos Aires Street Art founder Matt Fox-Tucker and was organized by Buenos Aires Street Art and Leonardo Caruso in collaboration with the Buenos Aires City Government and CGPC No 12. Thanks also to official photographer for the project Miguel Babjaczuk and Gabriel Dotta.
Video was produced by travel video marketing company The View South and was directed by Richard Szkiler