Street artists paint fantastic murals in Caseros
Street artists Sabotaje al Montaje, Suglas, Sau and Lar from the Canary Islands and Elmar Karla from Germany got together with Argentine artists Martín Ron, Emy Mariani and Anita Messina to paint a warehouse together in Caseros, Buenos Aires.
Canaries – mural in Buenos Aires by Suglas from the Canary Islands
The meeting was organised by Martin Ron who explained how the idea came about for the project: "I received a message via Facebook from Matías (Sabotaje al Montaje) and he told me he was travelling to Argentina to an international meeting of artists in Cordoba," revealed Martin. "His plan was to get to know Buenos Aires and take the opportunity to paint with me together his friends and companions Sau, Suglas and Lar. So I invited him to my neighbourhood to take part and the project was run by the program 'Embellecimiento Urbano' ('Urban Embellishment) that was in charge of the organization and logistics".
Mural by Martín Ron with a portrait of artist Sabotaje al Montaje
With Elmar Karla staying in Buenos Aires, Martín said it was great that artists from different countries were able to paint together. He said: "Making the most of Elmar's visit from Germany, we were really looking forward to painting together for a long time, I invited him and he was happy to participate. We completed the line up with Emy (Mariani) and Anita (Messina) who I ran into one afternoon when I was painting in Villa Urquiza and invited her to join us."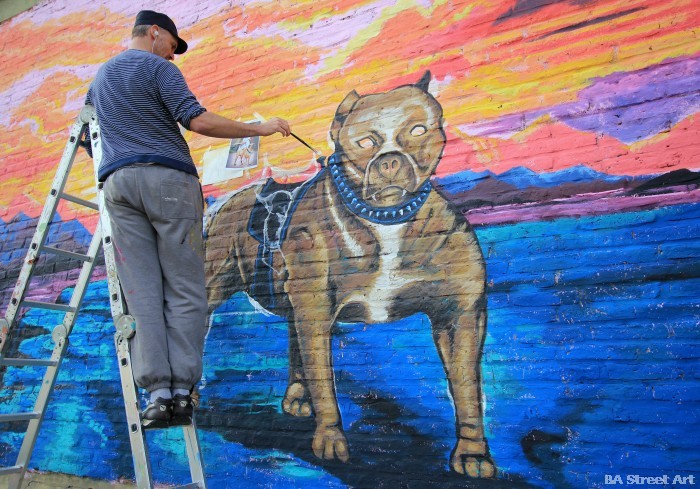 Elmar Karla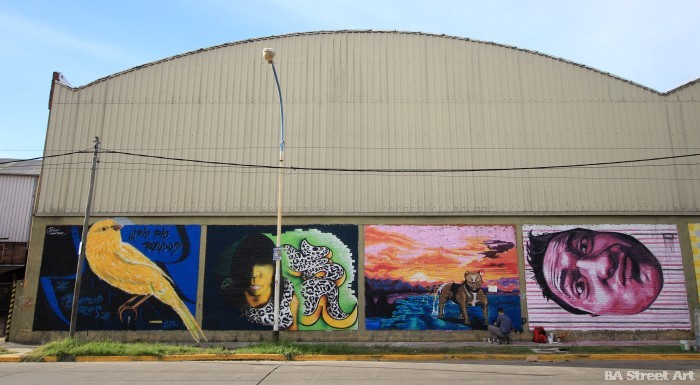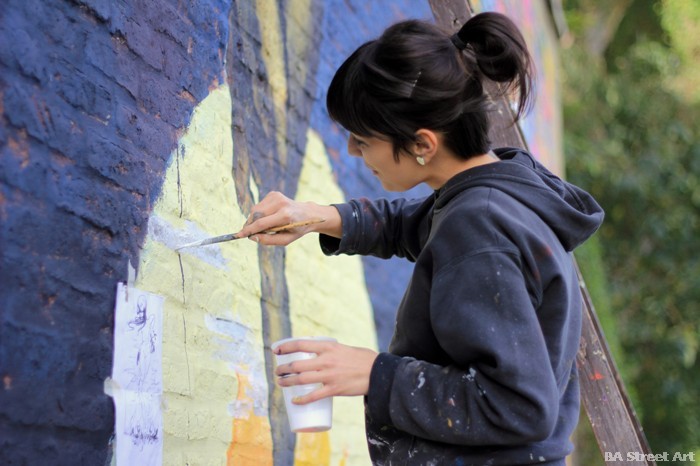 Anita Messina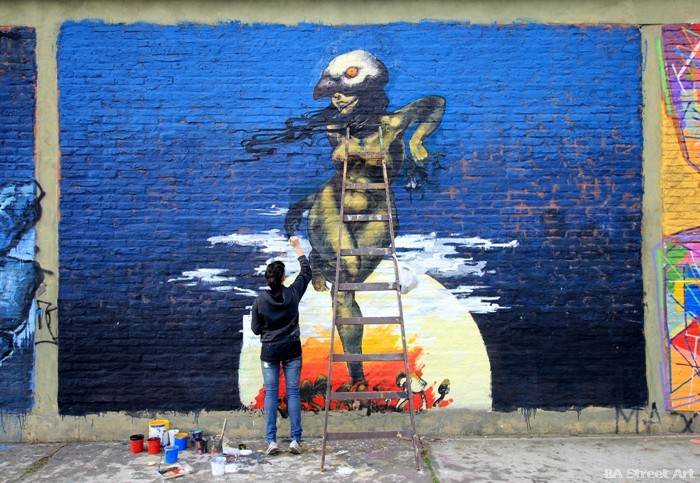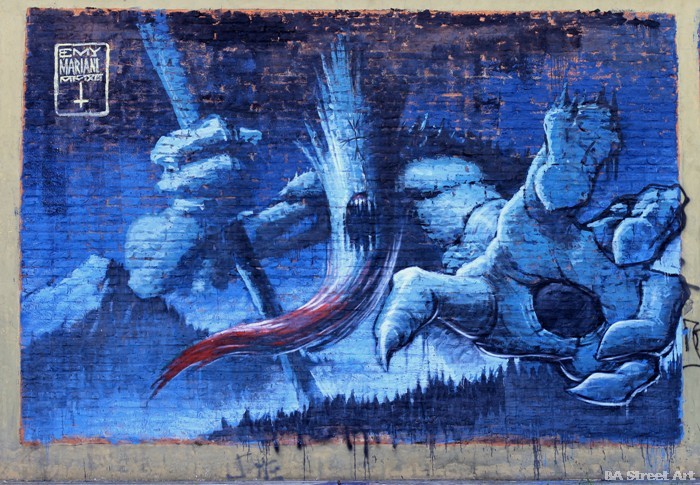 Emy Mariani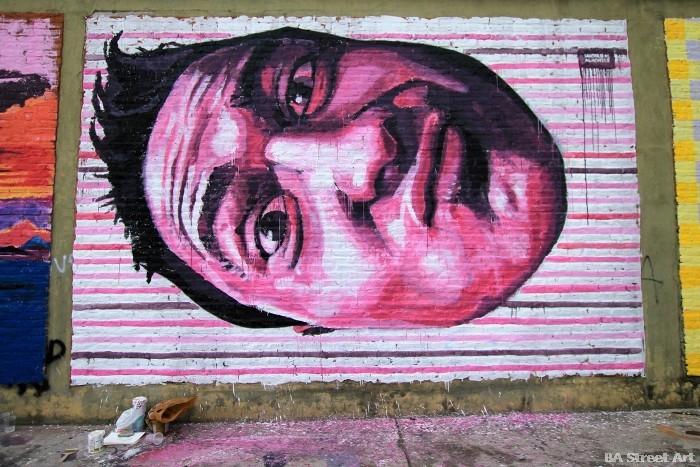 Portrait of Suglas by Sabotaje al Montaje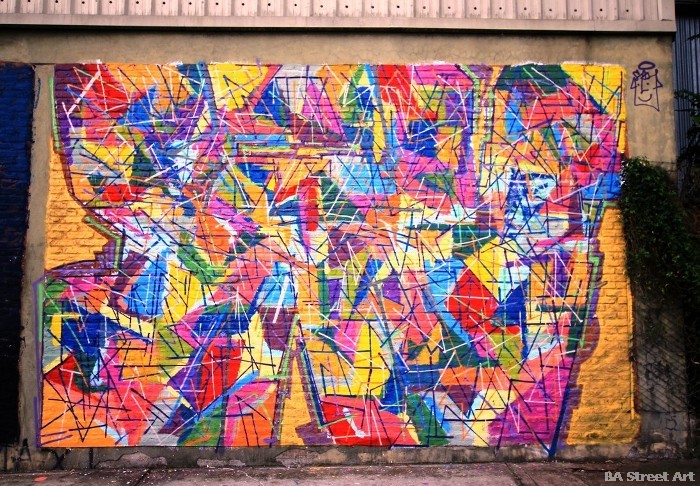 Sau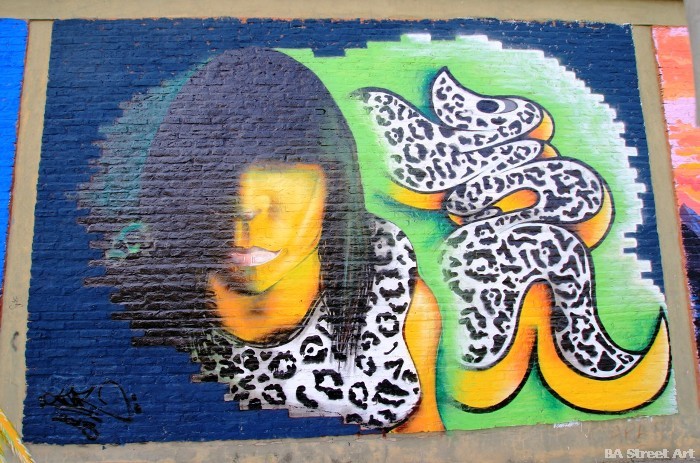 Lar