Aryz has completed a spectacular new mural in Buenos Aires at Meeting of Styles 2012. The design features a horse riding a bicycle on the side of a five storey building in San Telmo. The Spaniard started the design last Wednesday and finished it on Tuesday, painting the entire mural himself.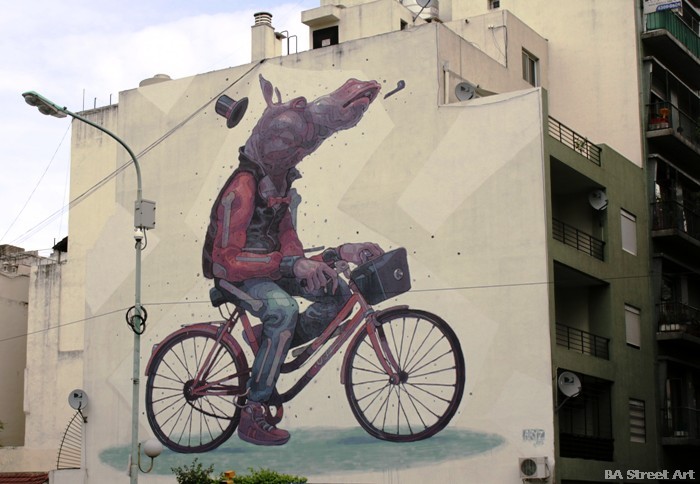 Amazing new street art by Aryz at Meeting of Styles 2012 in Buenos Aires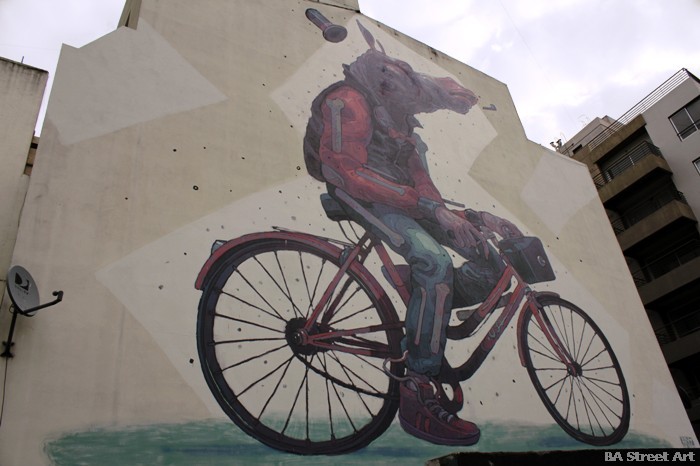 Bicycle race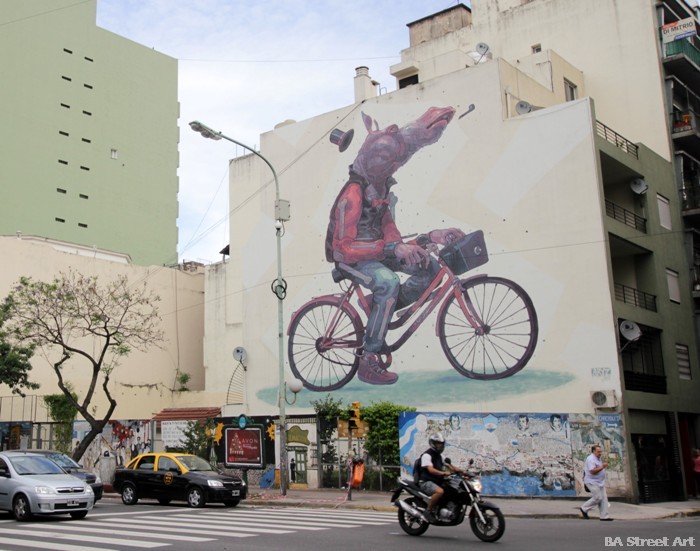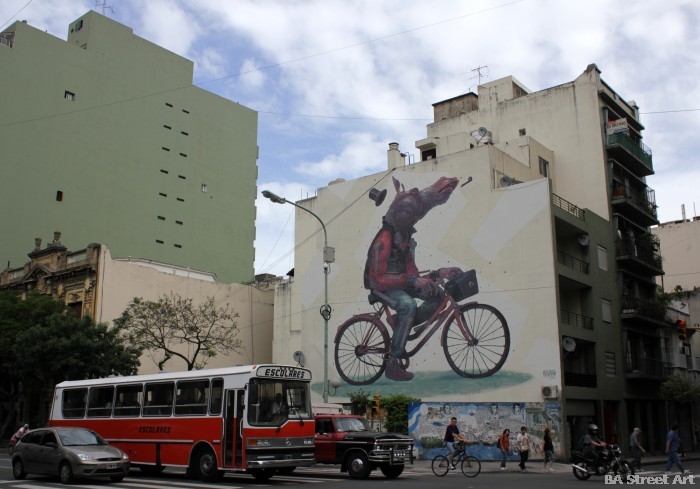 Better by bike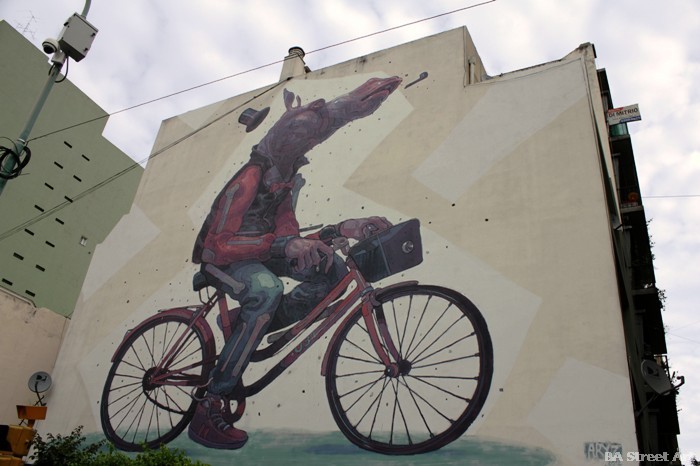 Riding high
New intervention in San Telmo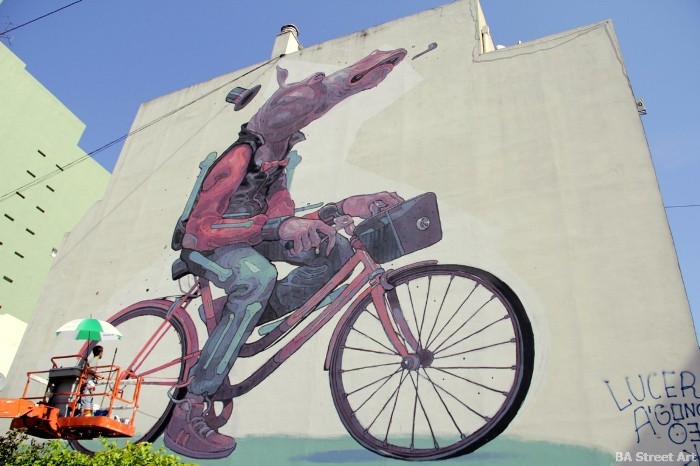 Aryz at work
Buenos Aires Street Art will be publishing an exclusive interview with Aryz later this week.
Related posts:
This post is also available in: Spanish